Bullies Are Harassing The Little Girl Who Was In 'Avengers: Endgame'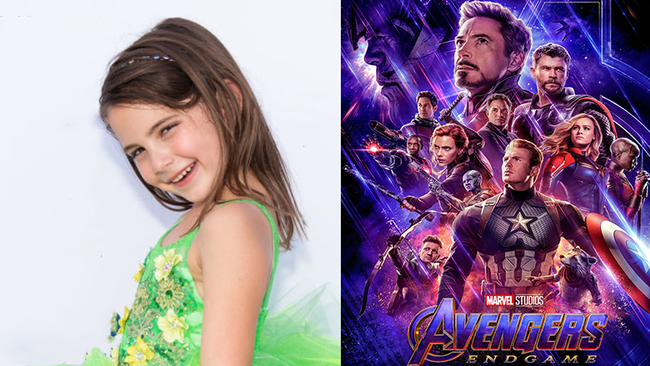 In Avengers: Endgame, seven-year-old Lexi Rabe didn't see as much time on-screen as co-stars like Robert Downey Jr., Scarlett Johansson, Chris Evans, Chris Hemsworth or Jeremy Renner, but she still made her presence known alongside those A-listers. Rabe nailed her role as "Tony Stark's" daughter in the Marvel flick, so much so that when people now encounter her on the street, they want her autograph. However, since Lexi is just seven, she's not always able to interact with fans. Based on a recent Instagram post, it seems something like that happened and it resulted in the little girl getting bullied.
The post, which was put up by Lexi's mom, is a video of the young actress explaining that she is "only seven years old." She says, "I mess up sometimes... If I go anywhere and am acting a little silly or mess up or anything like that, I'm just seven years old. Please don't bully my family, or me."
In the caption, her mom wrote, "I hate that we even have to post this. But yet again Lexi's getting bullied. And this kind of thing makes celebrities never want to leave the house, never want to meet people."
While she never explicitly says what happened, she states, "Please keep your opinions to yourself so Lexi can grow up in the free world. She's a normal human being and she's a child." Rabe's mother continues to say that she knows how to parent and her kids are good and well behaved, implying that someone likely posted a comment that said otherwise. Lexi's mom followed up her post with another one about online bullying featuring a photo of "Tony Stark" himself, Robert Downey, Jr.
Not surprisingly, Lexi's many fans had her back:
You can stay up to date with Lexi here.
Photo: Getty Images/Marvel Studios/Disney