Barbados Wants To Open A Museum Dedicated To Rihanna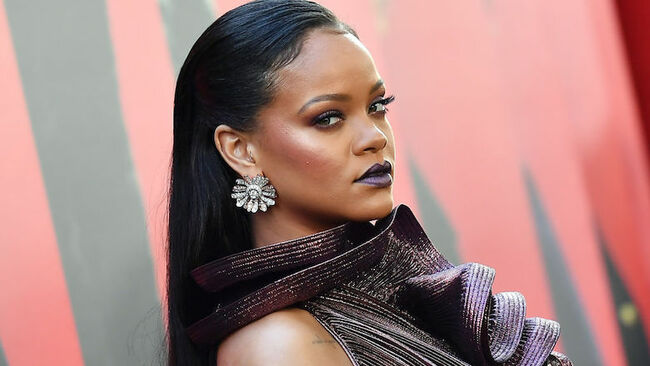 A museum dedicated to Rihanna could soon be opening in Barbados, and the country's prime minister is all for it.
During a recent event at Kensington Town Hall, London, Mia Amor Mottley told the crowd that talks were in the works of opening a permanent, interactive cultural tribute to the singer. Rihanna — born Robyn Rihanna Fenty — grew up on the Caribbean island and moved to the States when she was 16 to pursue a career in music. Earlier this month, it was revealed that the 31-year-old is the richest female musician in the world.
"Anybody who could start going to school on a ZR [route taxi] from Westbury to Waterford and could now be the most successful woman entertainer in the entire globe in my view deserves to be recognised in her life as a living legend of Barbados as well," Mottley said at another event before recalling Rihanna mentioning building an empire during an interview at age 18. "She didn't say 'I want to build a business' or 'when I build a successful business', she said 'when I build my empire' – and I've never forgotten that — and she has built an empire and is still building it."
Though she's taken over the world, Rihanna has always stayed true to her Barbadian roots. She frequently returns to her home country and contributes to local charities and educational initiatives, not to mention performing at Barbados' annual carnival, Crop Over. Her efforts were recognized when she was appointed as a Barbados ambassador last year, with a specific focus on the promotion of education, tourism and investment.
Photo: Getty Images