Rihanna Praised For Using Curvy Mannequins At Fenty Pop-Up Store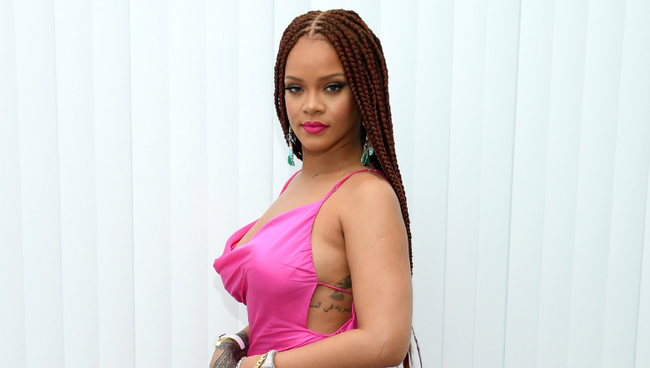 Rihanna's pop-up store for her Fenty Maison collection under LVHM is hot in the press. After opening last week at The Webster Soho in New York, the store has been in the headlines for the pop superstar's venture, which will close out at the end of the month, While the collection features futuristic sunglasses, shimmery jewelry, oversized clothing and shoes, the essence of the Fenty Maison line lives up to the entertainer's values. Many of the items make reference to her Barbados stomping grounds and the presentation of the line even feels true to the star.
As the venture continues to make noise, many on social media have praised the star for including curvy black mannequins throughout the two-floor store and we can't think of a better way for the chart-topper to mark her territory as the first woman to create an original brand under the luxury group. "We have our fit models, which is the standard size from factories, you just get your samples made in one size. But then, I want to see it on my body, I want to see it on a curvy girl with thighs and a little bit of booty and hips," Rihanna told E! News at the pop-up. Scroll on below to see how many have reacted to Rihanna's presentation for her Fenty Maison collection under LVHM.