CYPRESS HILL: Hollywood Walk of Fame Induction
TeeRoy's 2 Cents:
It's important to give our favorite artists their flowers while they're here to appreciate them.
Just because you don't hear their name every day anymore doesn't mean they haven't made a lasting impression on the culture.
It's well deserved.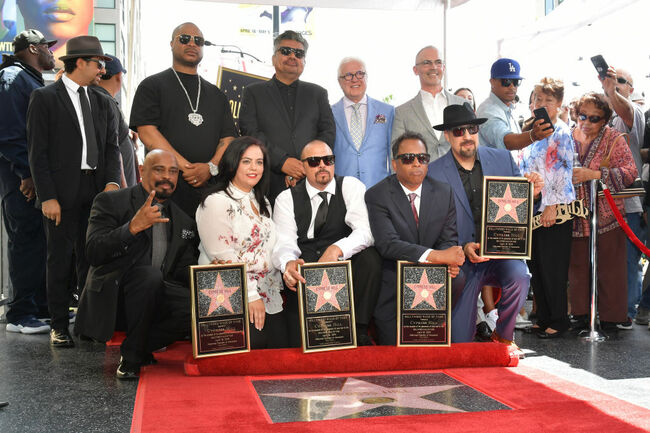 Cypress Hill received a permanent tribute on Thursday in the form of a Hollywood Walk of Fame star. 
Xzibit and George Lopez were among the stars who showed up to honor the California natives. 
B-Real said, "We used to walk these streets as young men looking at all these stars coming up as we were in the hip-hop culture… Seeing this here, it is an honor."
Xzibit praised Cypress Hill, saying, "Their accomplishments and accolades reach deep in the roots and history books of hip-hop, and today is another chapter in that saga… Yo, B-Real,Sen Dog, Muggs,Bobo: You are our Rolling Stones, our Grateful Dead, you are the West Coast Public Enemy."
George Lopez spoke about the importance of the group's heritage. "There's a lot of actors, there's a lot of comedians, there's a lot of entertainers who are on [the Walk of Fame]. But there's only one Cypress Hill, the first Latino hip-hop group. But to everyone who lives the American dream, not the last Latino hip-hop group to ever be on the Hollywood Walk of Fame." (Billboard)

T-Roy
Want to know more about T-Roy? Get their official bio, social pages & articles on iHeartRadio!