This year's BET Awards were filled with so many special moments and performances. From tributes to the late Kobe Bryant and Little Richard, to Beyoncé being honored with the Humanitarian Award, this year's awards show was very memorable. 
Performances during the 2020 BET Awards included Alicia Keys, John Legend, Lil Wayne, Nas, Public Enemy, ChoeXHalle,
Roddy Ricch, DaBaby, Usher and more.
Timbaland, Swizz Beats, Nicolas Johnson and D-Nice were also named as the 2020 Shine a Light honorees. The honor recognizes exceptional resilience, ingenuity and creativity in the face of adversity.
Relive the best of this year's BET Awards below.
Amanda Seales kicked off the show with a monologue 
Photo: Getty Images 
Gospel singer, Keedron Bryant kicked off the show with "I Just Wanna Live," followed by Chuck D, Flava Flav, Nas, YG, Rapsody and Black Thought for a new rendition of the hip hop classic "Fight the Power"
"I Just Wanna Live", a song about the struggles of being Black in America, instantly went viral after Keedron posted a clip of him singing the song on social media.
Keedron Bryant 
Nas
Flava Flav 
Rapsody 
Chuck D
Photos: Getty Images 
John Legend performed his emotional song, "Never Break"
Photos: YouTube
Lizzo takes home Best R&B Artist at the 2020 BET Awards:
Photo: Getty Images
DaBaby and Roddy Ricch delivered a powerful message with their performance of DaBaby's Black Lives Matter remix of "Rockstar" 
Photo: YouTube
Roddy Ricch showed off his piano skills during "High Fashion" and performed his breakout hit, "The Box"
Photos: Getty Images
Michelle Obama presented Beyoncé with the Humanitarian Award: 
Photo: Getty Images
Beyoncé used her platform while accepting the BET Humanitarian award to urge viewers to go vote this year. 
Photo: Getty Images 
Kane Brown took the stage at an empty Ryman Auditorium in Nashville:
Photos: Getty Images
2020 Best Female Hip-Hop Artist winner, Megan Thee Stallion heated things up with her performances of "Girls in the Hood" and "Savage"
Photo: Getty Images 
Lil Wayne honored the late Kobe Bryant with a performance of his 2009 track, "Kobe Bryant" 
Photo: Getty Images 
Dynamic duo, Chloe x Halle gave us another impressive performance of two tracks from their new album, Ungodly Hour.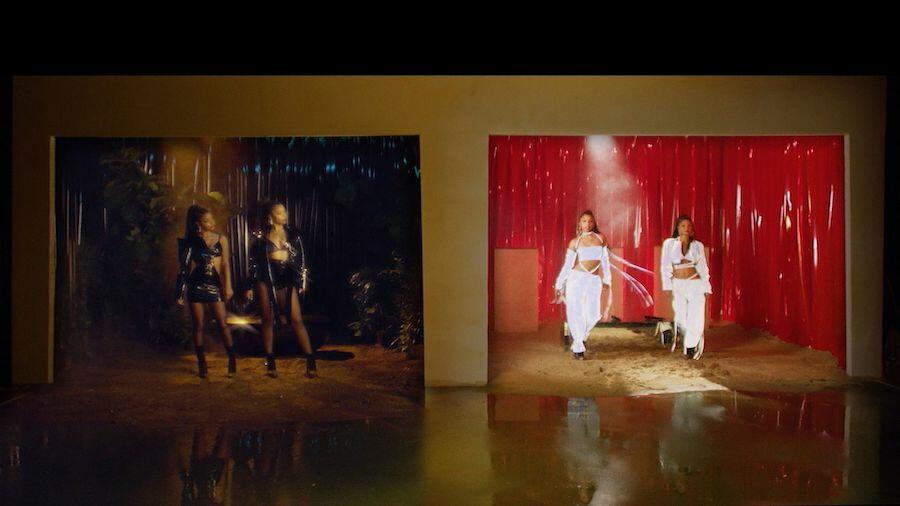 Photo: Getty Images
Jennifer Hudson gave a stunning performance of Aretha Franklin's "Young, Gifted And Black":
Photos: Getty Images
Wayne Brady honored the late Little Richard, who passed in May, with a medley of his hits. 
Photo: Getty Images