Drake Teases That He's In 'Album Mode' With Series Of Instagram Posts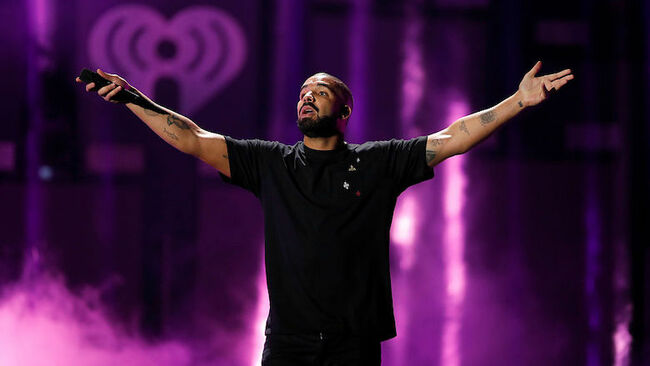 Last weekend, Drake dropped The Best In The World Pack — a two-song project celebrating the Toronto Raptors' NBA championship win that includes "Omertà" and "Money in the Grave," featuring Rick Ross — but that may not be the only new music we can expect from Drizzy. On Wednesday (June 19), he teased that he was in "album mode" (a reference to the line "Don't push me when I'm in album mode," on his Pusha T diss track "Duppy Freestyle") by posting a series of photos from a trip to Turks and Caicos Islands.
The images show the OVO rapper and his crew lounging by the pool, playing golf, hanging out at the beach, hitting the tennis courts, and drinking a lot of spritzers. The last photo in the series shows Drake taking a phone call in what looks to be his Toronto office with a massive portrait of Beyonce hanging behind him.
It's been nearly a year since the hip-hop star released his prolific 25-track double album Scorpion, so we're ready to see what the next chapter looks like for Drake.
The photos were all taken by Jamil GS. Check out the slew of posts below.